The IT Partner Your Business DESERVES
Finding the ideal IT provider for your business can be a challenging task, especially when you need one that aligns with your unique requirements. At SecureCPU Technology Services, we prioritize understanding your business in-depth, specializing in SMBs, healthcare providers, medical offices, and financial services. By focusing on open-source, privacy-focused software, programs, and systems, we ensure that every IT solution we deliver perfectly complements your business processes, providing you with the secure and reliable support your organization deserves.
Broad Innovation.
Honest Performance.
Open-Source Expertise. Privacy-Centric Approach. Reliable, Professional Service.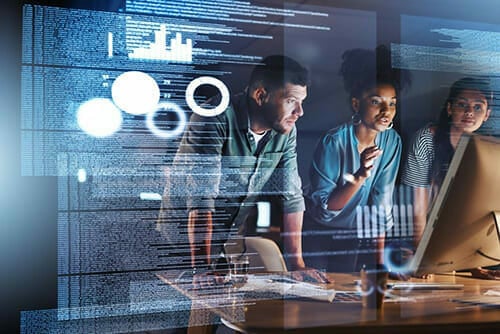 Got questions? SecureCPU Technology Services is ready to discuss your business needs and explore how our open-source, privacy-focused IT expertise can benefit you. Reach out to us for tailored solutions that secure your digital assets.